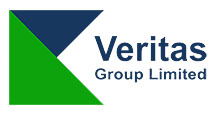 Dear Veritas Group Limited Shareholder,
I trust this message finds you well. We are excited to share with you the latest news and developments from Veritas Group Limited regarding your trusted investment. Over the past few months, we have undergone significant transformations aimed at streamlining our operations and enhancing our market presence. We are confident that these changes will positively impact our future performance and profitability.
We are delighted to inform you that Veritas Group Limited has undergone a 100% management change since December 2022. The new team has swiftly embraced their roles and has already implemented new strategic directions, making significant strides in our business model.
One such stride is the addition of an organic fertilizer production and distribution arm. This new product line is not just a boost to our portfolio but a significant contributor to environmental conservation. The "Climate Smart" fertilizers are rich in 78 trace minerals with a recipe that promotes healthier soils and higher crop yields, and crucially, they help prevent the damaging effects of algae blooms and contamination caused by excessive nitrogen (N), phosphorus (P), and potassium (K) commonly associated with traditional fertilizers. This initiative positions us in a rapidly growing global market estimated to be worth $200 billion. Our projections indicate that we can capture a considerable portion of this market over the next six months.
The new management has also focused on ensuring that we meet our regulatory obligations. To this end, we are in the process of finalizing the audits for the last two years. We believe maintaining high standards of financial accountability and transparency will be instrumental in solidifying trust with you, our valued investors, and other stakeholders.
Moreover, we are excited to announce plans to enhance liquidity for our investors by completing secondary listings in Canada, South Africa, and the United States. This expansion will commence once our audits are complete, which we anticipate this happening over the next 60 days. (End of August 2023) This step is a significant milestone in our growth strategy and will provide more opportunities for our investors.
Our commitment to maintaining open communication channels remains steadfast. We will provide monthly updates to keep you apprised of our progress and milestones. We encourage you to visit our website: www.veritasgroupltd.com for additional information.
We appreciate your continued trust in Veritas Group Limited, and we look forward to achieving greater success together. Thank you for your continued support, and do not hesitate to reach out to us if you have any questions or require further clarification on any matters.
Yours sincerely,
Alfred S. Minors. BA, MBA, CPA(Ret.)

Chief Financial Officer
Veritas Group Limited