Veritas Group Limited is an innovative clean technology company offering novel solutions for the global problem of sustainable water and energy supply.
Our proactive solutions are the catalyst for expanding regional economic development and providing safe potable water, reliable electricity and protein rich animal feed across Africa and around the world in areas where water treatment and power generation technology are antiquated and in dire need of complete renewal.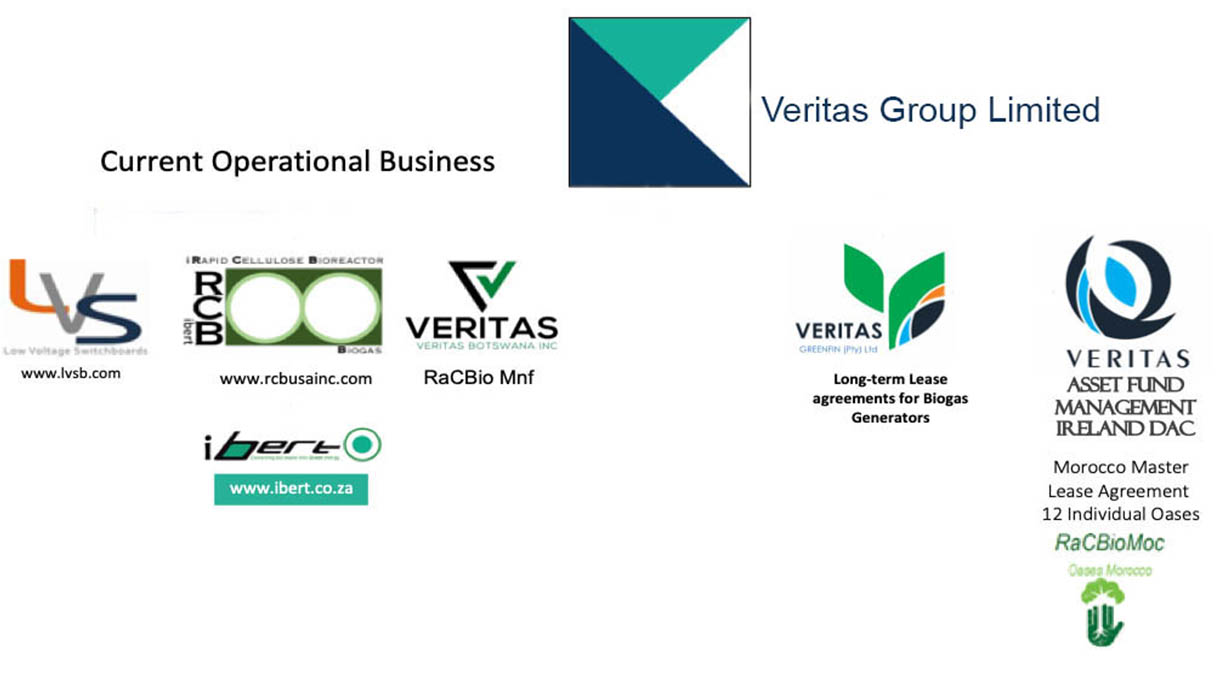 Veritas Group Limited is dedicated to making the world a better place for future generations to enjoy.
Veritas Common Shares (VERI.BH) are listed on the Bermuda Stock Exchange ("BSX")