Project Background

Locality – The Uitvlugt industrial area located in Worcester, Breede River Valley Municipality, is ideally located to leverage the freight movements in and out of Cape Town and promote the movement of freight from rail.

The town of Worcester is central to the regions agriculture and other activities which are reliant on a congested and overutilized road system and underutilized tail connector system.

Estimates advise freight movements in and out of Worcester, with a bidirectional flow between Cape Town and Gauteng, indicates an escalation in volumes of some 54 million tonnes in 2013 to currently some 60 million tonnes per annum.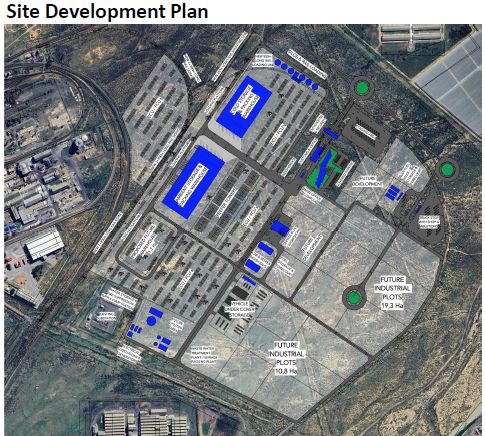 The proposed Intermodal Facility is intended as a dry port to reduce congestion on the road system, improve and manage freight movements to and from Cape Town harbour, leverage a utilized rail system by introducing a rail-shuttle-service, and improve road movements through the Huguenot tunnel, which will contribute to improved safety incidents counts.

Create a central freight hub for the region and collector for freight from the east and western regions.

The facility will be able to move goods via a rail-shuttle into and from the port, and then redistribute back to the feeder regions by either road or rail.